Work Ethic Certification (WEC) Business Partner Spotlight:
Click here to learn more about the Northern Cincinnati Chamber of Commerce:
(Formerly Sharonville Chamber of Commerce)
The Northern Cincinnati Chamber of Commerce provides connections, education, and resources relevant to local businesses and organizations. Its mission is to help regional businesses expand, create efficiencies, increase visibility, and engage with the community through networking, marketing, cost savings, and educational programs.
Lois Erven, president and CEO, Ashley Muse, office manager, and Lori Schutt, events and marketing coordinator, joined other business and community leaders at the Business Partners breakfast on August 25, at Princeton High School.
Students learned about business opportunities all over the region. The Northern Cincinnati Chamber is a long supporter of Princeton students, and we look forward to future workforce opportunities for our students.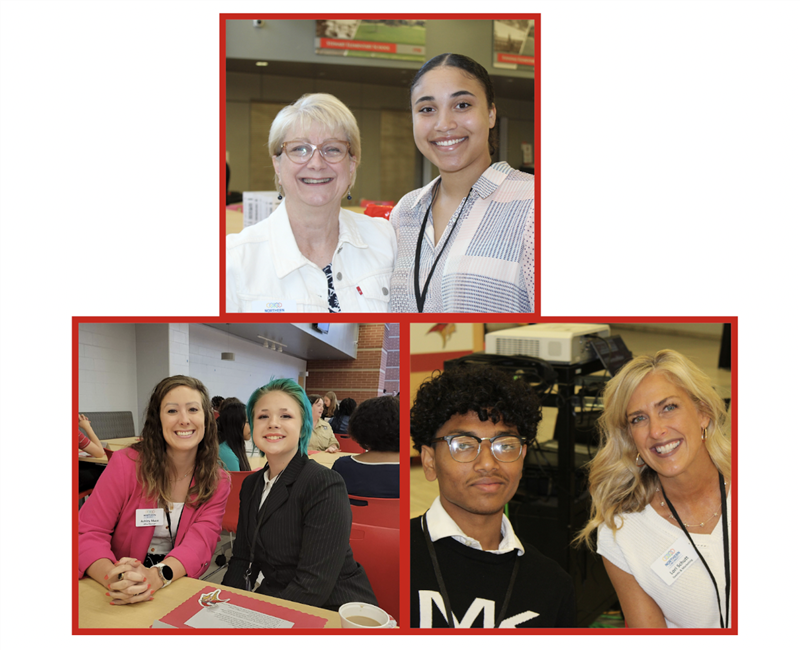 ---
Click here to learn more about Allied Construction Industries
Allied Construction Industries (ACI) is a not-for-profit trade association serving the Cincinnati region's commercial construction industry. ACI is focused on workforce solutions that solve talent challenges, engage in industry advocacy, and create a climate of growth and networking opportunities.
Lydia Burns, senior manager of Workforce Solutions of ACI, assisted in drafting the Ohio State Apprenticeship Council (OSAC) operating plan this summer. This plan allows students to earn a pre-apprenticeship in Architecture and Construction.
The plan was approved, and now, selected students can obtain training in OSHA 10, blueprint reading, hand & power tools, forklift & aerial lift, and basic training in carpentry, welding, electrical, and more, including on-the-job training.
Princeton Innovation Center students are already signed up to participate in the program. Lydia is passionate about working with our students and has taken Princeton's mission of empowering each student for college, career, and life success to heart.